Spencer Reed
Sales Associate
8117 Preston Road
Suite 300
Dallas, Texas, 75225
Spencer Reed was born in Northeast Oklahoma and has gained substantial knowledge in operating a working cattle ranch, having grown up working on his family ranch that began in 1901. Spencer graduated from Oklahoma State University with a B.S. Degree in Economics.
Before joining the Republic Ranches team in 2014 he previously managed a commercial beef stocker business in Oklahoma. He is an expert on stocking rates, livestock health and wellness, weed control, and overall property management, and these are just a few things that help him determine property value and potential in rural real estate.
Spencer is a frequent outdoorsman and passionate bow hunter. His love for wildlife and care for the land are a big part of his goals to preserve the outdoors. He is a member of the Rural Fire Department near his ranch and also a member of the Oklahoma, State and County, Cattlemen's Associations.
Spencer is part of the team serving North Texas, East Texas, and Oklahoma. He currently resides in Dallas with his wife and daughter.
Spencer is licensed in Texas and Oklahoma.
Spencer's Featured Listed Properties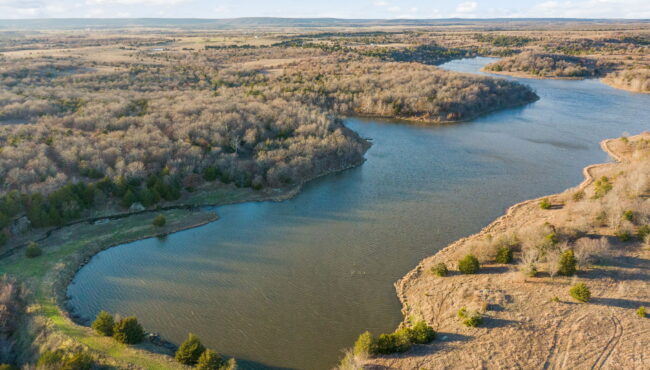 Big Wildhorse Creek Ranch
Pittsburg County, McAlester, OK
1,570± Acres
$5,742,000
Big Wildhorse Creek Ranch is a great multi-use property located in Central Oklahoma. This ranch consists of big views, live water, surface water and is very easily access...
Mt. Pisgah Land & Cattle Ranch
Van Zandt County, Canton, TX
105± Acres
$2,100,000
The Mt. Pisgah Land & Cattle Ranch is a unique rural property in the south central portion of Van Zandt County. This ranch features 2 homes, good topography, manicured pa...
Parham River Ranch
Okfuskee County, Okemah, OK
761± Acres
$1,750,000
The Parham River Ranch is a rare property composed of productive bottomland, river frontage, and very pleasing topography. The diversity of this ranch is very attractive...