Jonathan Murphy
Sales Associate
3535 Westheimer
Suite 227
Houston, Texas, 77027
Jonathan was born and raised in Livingston, Texas where he grew up on a working cattle ranch. He went to Texas A&M where he received his bachelor degree in finance and then his masters in real estate. Upon graduation, he worked in Houston for a number of years in commercial real estate. His commercial career consists of a background in debt financing, brokerage, and development.
Being an East Texas native, he has spent considerable time on and has extensive knowledge about the vast array of landscape in the region including timber. He has a deep knowledge and insight of the timber industry with experience throughout the entire process. From planting to thinning, to ultimate harvest as well as the management practices that come along with timber production. He actively advises and assists landowners through this process as well as management practices including prescribed fire and herbicide applications.
Jonathan uses his experience from commercial real estate, and his deep knowledge of the landscape to assist his clients in both purchasing and selling property.
Jonathan lives in Houston and is a member of the Houston Livestock Show and Rodeo committee.
Jonathan is licensed in Texas.
Jonathan's Featured Listed Properties
Pioneer Equestrian Facility
Montgomery County, Conroe, TX
40± Acres
$3,995,000
Pioneer Equestrian Facility is located less than 15 minutes from Conroe, TX, situated directly off of FM 2432. The concrete driveway leads to the facilities consisting of...
Rayford Ranch
Rusk County, Henderson, TX
203± Acres
$1,218,000
Rayford Ranch is 203 beautiful acres of rolling hills located directly off of a paved county road 15 minutes from Henderson, TX. The ranch is almost entirely planted past...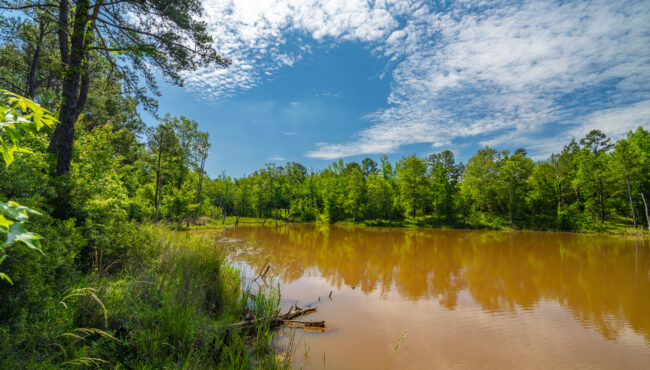 H-Brace Ranch
Rusk County, Henderson, TX
260± Acres
$1,170,000
H - Brace Ranch is 260 acres of scenic forested timberland. A large amount of elevation traverses the tract with over 130 feet of elevation change. Several wet weather cr...