Sam Shackelford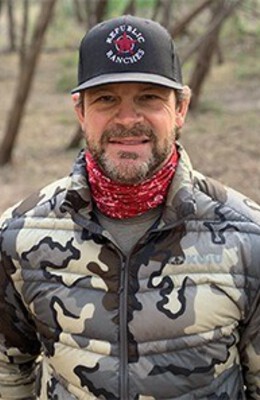 Sales Associate
503 Walsh St.
Austin, Texas, 78703
As a 7th generation Texan, Sam Shackelford has a love and appreciation for Texas and all that it has to offer. Sam has rangeland and wildlife experience through Texas Tech University and a degree from the University of Texas at Austin. He has hunted in South Texas for 33 years. Sam and his family own and operate a ranch in the "Golden Triangle".
Apart from ranching, he is an avid outdoorsman. Sam has guided and hosted hunts throughout Texas, has been a pro staff hunter on the Outdoor Channel's Bucks of Tecomate, and been featured on Realtree's Monster Bucks.
Prior to joining the Republic Ranches team, Sam founded and sold a successful business in the construction industry. He has first hand knowledge of pipeline, seismograph, and easement negotiation. Additionally, he has vast knowledge in aggregate exploration including all aspects of mining for aggregates and sand.
Sam resides in Austin with his wife Jill and two children.
Sam is licensed in Texas.